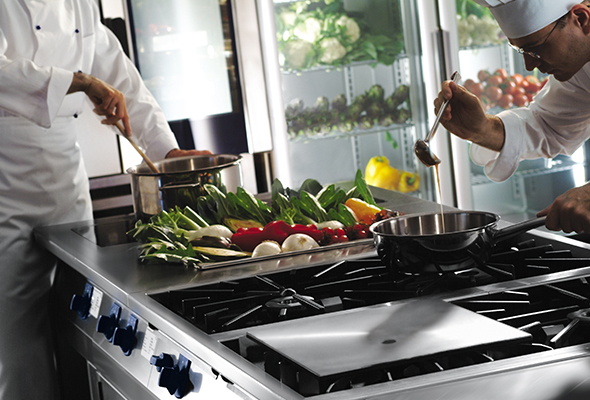 Electrolux Professional Commercial Cooking Equipment
Electrolux Professional is a customer and innovation-oriented world class company, as a leader in the production and distribution of professional commercial kitchen equipment.
Electrolux Professional has been designing Commercial Cooking Equipment for the world's best chefs for more than 90 years, with over half of Michelin starred kitchens in Europe employing its technology. Electrolux Professional is a leading partner for every professional commercial kitchen design: from pubs and bars to small restaurants, from Quick Service Restaurants to hotel chains, from event and convention centres to hospitals, schools and institutions.
Electrolux Professional has been a recognised leader in modular commercial cooking equipment, hobs, and ovens, and has developed numerous new functions that simplify cooking equipment for professionals. Electrolux Professional provides restaurants and industrial kitchens with complete cooking equipment solutions for cookers, ovens, combi ovens, commercial refrigerators, commercial freezers, blast chillers, blast freezers and warewashing, with hood type dishwashers, rack dishwashers and conveyor dishwashers.
Nelly Robinson | nel. Restaurant, NSW
See how Australian chef Nelly Robinson of nel. Restaurant uses his Electrolux Professional kitchen equipment